THIS POST HAS BEEN UPDATED
Tuesday, October 22 at 7 PM, the Hill Center at the Old Naval Hospital (921 Pennsylvania Ave., SE, Washington, DC 20003) will present the Girls/Latinas episode from "The Graduates/Los Graduados." Following the screening is a Q&A Stephanie Alvarado (in person) of Chicago, IL, one of the students featured in the film, and producers Pamela A. Aguilar and Katia Maguire
The event is FREE and open to the public. For RESERVATIONS (requested), visit: hillcenterdc.org
or call 202-549-4172
ABOUT STEPHANIE ALVARADO
Stephanie lives with her parents—immigrants from El Salvador– and three brothers on the south side of Chicago. Although she was an able student, Stephanie was weighed down by the bad reputation of her school. Gage Park High School is under-resourced and the metal detectors students must pass through to enter the school made her feel like her school was a prison. Stephanie became involved in Voices of Youth in Chicago Education, which aims to decrease the city's dropout rate through projects like 'peer jury' where students discuss and determine solutions for their peers who have committed a minor infraction (which without peer jury might result in suspension or expulsion.) Not only did Stephanie's grades improve dramatically, but she also began participating in several activities, as a peer jury member at school; as an outspoken activist in support of Chicago teachers; and as part of a student group helping to build schools in Senegal.
ABOUT PAMELA A. AGUILAR

Pamela Aguilar (Producer) is an award-winning documentary producer who most recently co-produced the Emmy-nominated film, The Longoria Affair (Independent Lens) and produced two hours of Latin Music USA, the nationally acclaimed four-hour PBS series. Other credits include an investigative documentary on public school education for the Emmy Award- winning series, CNN Presents and national PBS projects such as "God in America," "Beyond Brown," "Matters of Race," and FRONTLINE. She is a graduate of New School University and is a Master's Candidate at the Columbia University Graduate School of Journalism in New York City.
ABOUT KATIA MAGUIRE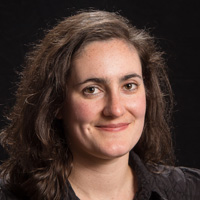 Katia Maguire (Producer) has worked in public media and on documentaries for the past decade. Before joining QUIET PICTURES, Katia worked with veteran and award-winning journalist Bill Moyers on his new public affairs show "Moyers & Company" as an associate producer, a position she also held at "Bill Moyers Journal". Katia was the senior associate producer for the five-part PBS documentary series "Women, War & Peace" and served as co-producer on "Quest for Honor,: an independent documentary centering on violence against women in the Kurdish region of Iraq. She graduated from the University of Virginia where she majored in foreign affairs and Latin American Studies.